Drone Technology
DJI Mavic Pro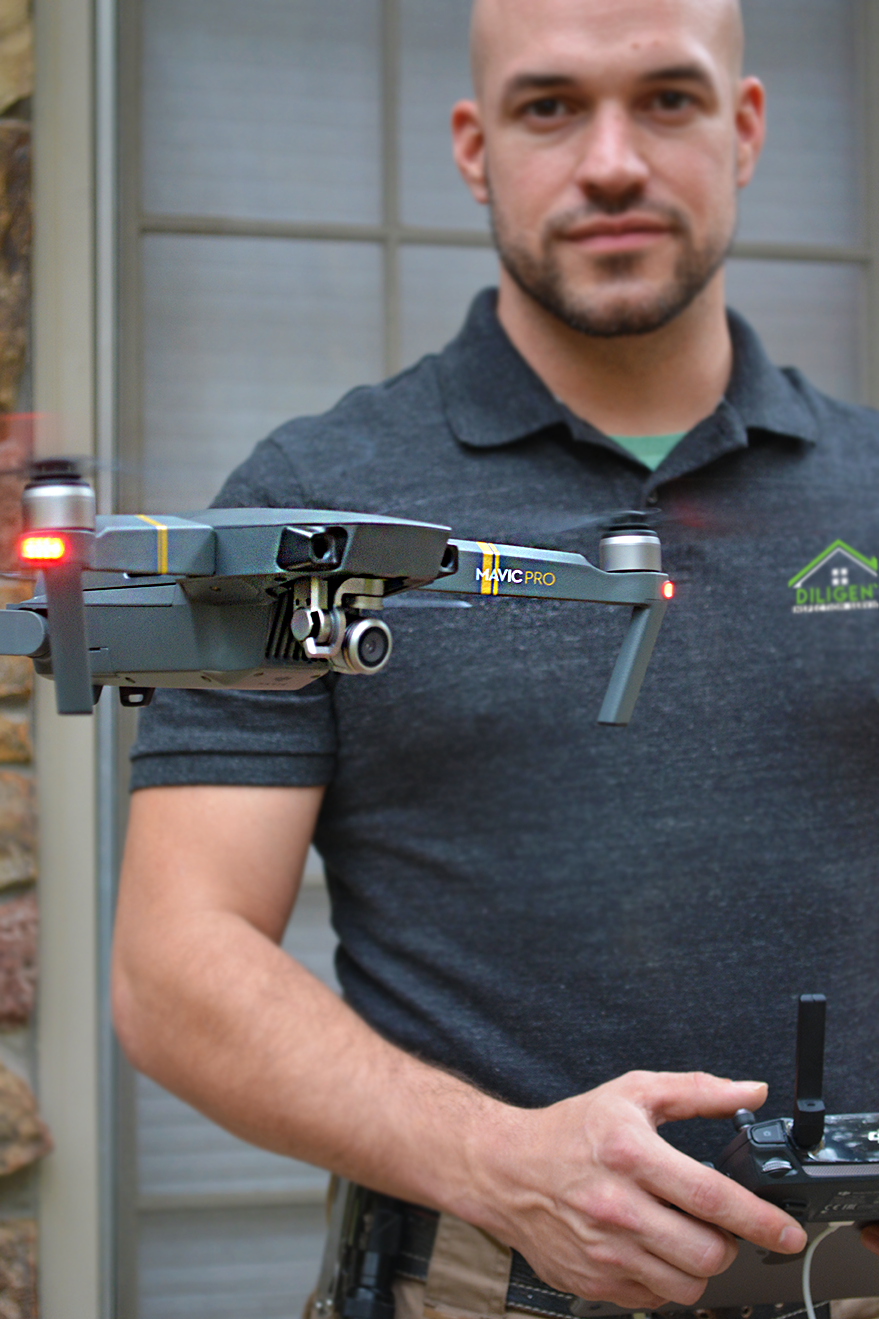 Why Use Drones?

Aerial imaging technology empowers our inspectors to conduct non-invasive high-definition, in-depth roof and siding inspections. Thanks to our drones, we're able to access areas of the roof and siding that may otherwise be inaccessible during a physical inspection.

Best in Class: DJI Mavic Pro

Diligent Inspection Services is proud to offer advanced drone imaging inspection services in metro-Atlanta. Equipped with five vision sensors and a 4K camera stabilized by a 3-axis mechanical gimbal, the DJI Mavic Pro is one of the most sophisticated flying cameras available.

Limitless Possibilities

In addition to traditional inspection services, Diligent Inspection Services is excited to offer aerial home photography and videography for clients who book a pre-listing inspection. Contact us for more information.